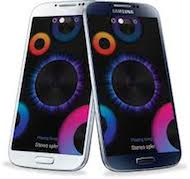 Android App Development
Amazing Apps for Business
With over 1 billion devices currently in use, Android is the most dominant smartphone platform globally: it represents an opportunity your company cannot afford to ignore. With around 12,000 unique Android devices available (based on performance specs, display size and OS version) delivering all-encompassing app solutions is a business imperative.
At Digital Soul, we develop amazing Android apps that generate significant ROI independently or enable organisations to reach new and wider audiences and build existing user customer relationships.
As a leading Android app development agency we offer the experience required to implement scalable design and multiple device support. There are many considerations required when developing on the Android and Digital Soul carries out extensive testing procedures to ensure the visual appearance and performance specifications of your app are consistent across the many Android-enabled devices.