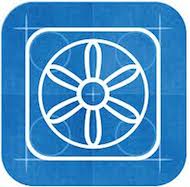 Application Testing
De-Bug and Be Seen
Mobile users are on the up and growing customer engagement through apps is great news for business. But with the number of mobile devices and operating systems increasing by the day, how can you be confident your smartphone application works efficiently for everyone?
Launching an app for everyday use will typically throw up an assortment of defects and issues across the multitude of mobile channels. In order to avoid poor download capability or bad user reviews, businesses must iron-out any potential app problems prior to release.
Releasing an app on iOS or Android can take a week or more; that process will be extended significantly if the application hasn't been fully tested and contains the 'bugs' which prevent effective customer interaction. Digital Soul has a dedicated app-testing team that will assess any app and ensure it is bug free. That way, your app can be seen by anyone, anytime, anyplace.
Our app-testing systems ensure we stay focused on quality issues and notify our clients about any bug issues in both the testing and production stages. Our app-testing tools and services include:
Functional Testing
Usability Testing
Localization Testing
Load Testing
Security Testing
There are unique challenges to the assessment of iPhone and Android apps and Digital Soul technicians can solve any user issues in real-time situations. Using a different test matrix for Apple and Android app deployment we make sure an application will run flawlessly on the appropriate operating platform.
For example, we test all iPhone apps on iOS 6 and 7 on 3.5" and 4" screen sizes; with and without Retina-level graphics and on a variety of Apple-designed processors. (This includes Apple's latest A7 chip, the first of its kind to support 64-bit architecture.)